Dust Collection Industries We Support
Each manufacturing and industrial application like yours has unique air pollution control requirements. Understanding your dust particulate properties, environmental risks and characteristics of your production facility can be an overwhelming and arduous process.

U.S. Air Filtration provides dust collection solutions for any industry that releases dust into the work environment during industrial manufacturing and processing. Your needs are unique and we prefer to take a consultative approach to engineering a system that will perform well at your facility for decades to come with little maintenance requirements.

Our dust collectors are suitable for a wide range of applications from fumes and nuisance dust to product recovery.

We have extensive experience supporting a diverse set of industries, including:
Foundries
Industrial Processing
Shot Black
Carbon Black
Fumes
Powder Paint
Laser & Plasma cutting
Minerals and Mining
Automotive Castings and Components
Specialty Stone
Energy Pipelines
Semi-Conductor Power Solutions
Food Production
Plastics
Paper Products
Animal Feed
Pharmaceuticals
Cement, Concrete, and Aggregates
Wood Products and Woodworking
Recycling
Specialty Chemicals
Industrial Machinery and Equipment
Light and Heavy Manufacturing
...and more!
For a more comprehensive list of the industries we support, make sure to download our Applications Guide. Our case studies offer insights into how clients just like you have partnered with U.S. Air Filtration to meet their specific needs.

If you're unsure which industrial dust collector is right for your unique application, our team of engineers and experts can help you find the best solution for your industry and support you throughout the entire process.
Additional Resources:
Applications Guide for Cartridge Collectors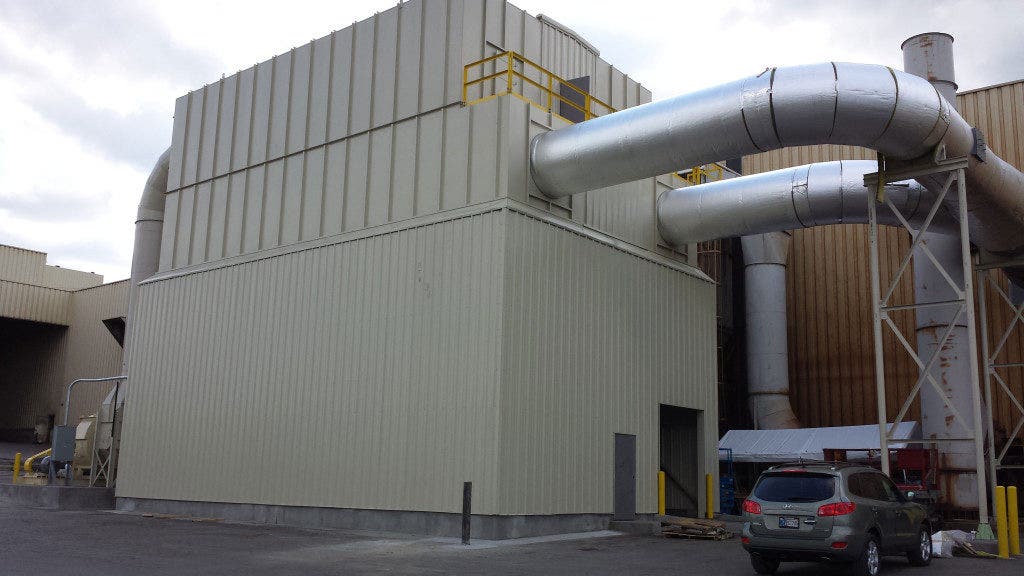 Featured Case Study
Automotive Castings Plant Dust Collection
Baghouse | Metalworking Automotive Castings
An industry leader in automotive castings required an extensive three part air pollution control system to capture a significant amount of silica, sand, and metallic dust and fumes created at several processing points in the work environment.
We understand that every dust collection project is unique and requires a specific approach. For help with your air pollution control needs, reach out to one of our knowledgeable team members below.