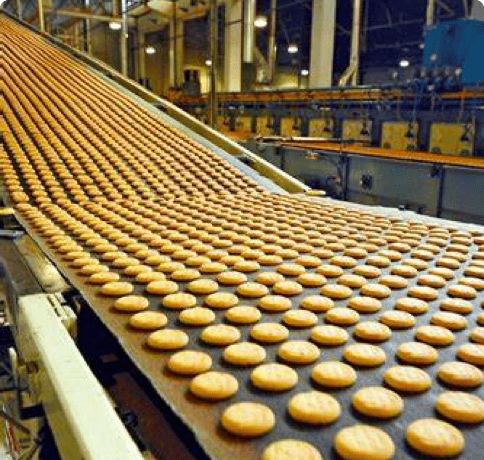 Food Production & Manufacturing
Food production and processing plants process raw food materials to produce goods for consumers. The food production industry involves a broad range of manufacturing needs including sorting, packaging, mixing, cutting and more.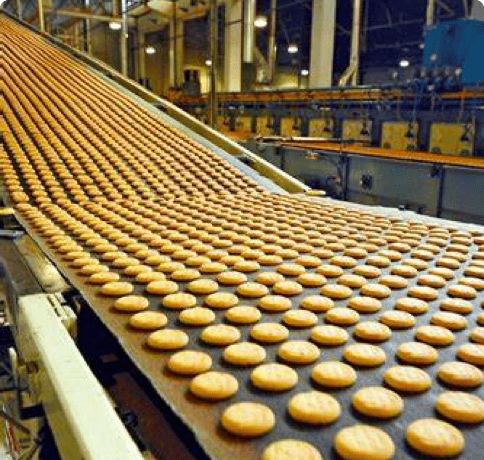 However, these operations produce particulates that can adversely affect the health of plant workers and cause industrial production issues. Further, many raw food materials contain combustible properties that require adherence to federal, state and local regulations to reduce risk for explosion or fire events. To combat these concerns and ensure the safety of plant workers, industry professionals employ dust collection air pollution control equipment.
U.S. Air Filtration's custom baghouse dust collectors and dust collector filters meet EPA regulations for air quality and safety. Common filter medias for food manufacturing include polyester, polyester with PTFE or Teflon treatment.
US Air Filtration Filter Bags and Dust Collection Systems Meets Your Company's Filtration Needs
At U.S. Air Filtration, Inc., our engineers and equipment specialists design, manufacture large scale baghouses and dust collection systems built to accommodate up to 1 million CFM of airflow or more for all food processing and food manufacturing applications. We have provided custom dust collection solutions for many facilities across the country for various processes.
Our baghouse and dust collection systems can maintain your facility's air quality and keep the workplace safe from contamination. We offer installation, service, and replacement parts that can serve all of your air filtration needs.
Check out our case studies to see examples of our dust collector projects. To learn more about our solutions and which dust collector is right for your unique application, call or contact us today.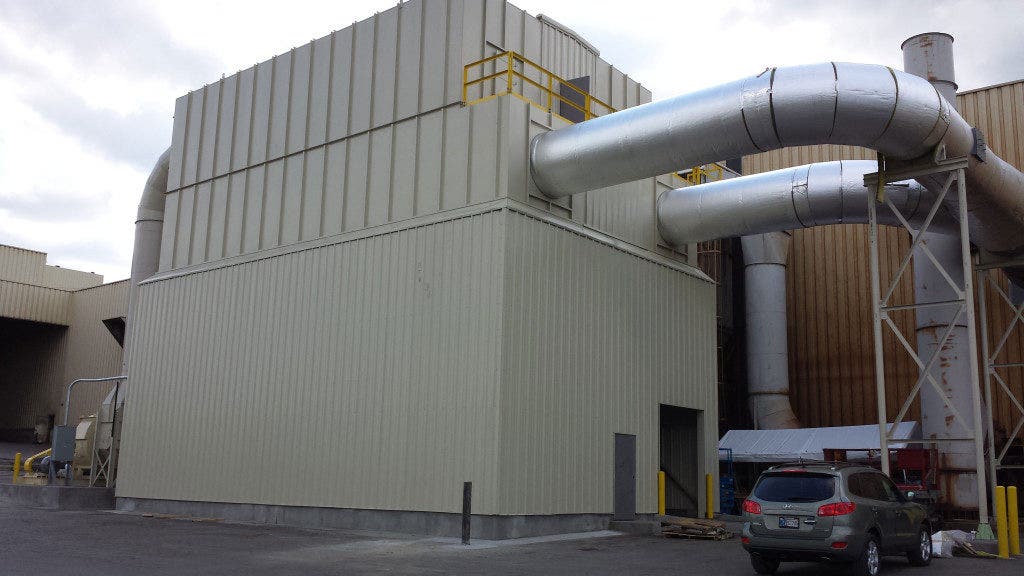 Featured Case Study
Automotive Castings Plant Dust Collection
Baghouse | Metalworking Automotive Castings
An industry leader in automotive castings required an extensive three part air pollution control system to capture a significant amount of silica, sand, and metallic dust and fumes created at several processing points in the work environment.
We understand that every dust collection project is unique and requires a specific approach. For help with your air pollution control needs, reach out to one of our knowledgeable team members below.