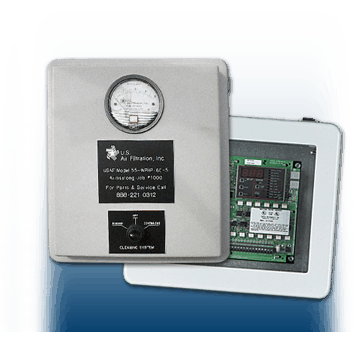 Find the Right Control Panel for Your Dust Collection System
U.S. Air Filtration, offers a comprehensive selection of control panels to suit a wide range of dust collection systems. Whether you need a basic no-frills model or advanced features like on-demand cleaning, PLC integration, or custom-designed panels, you'll find the right dust collector controls to meet your specific requirements.
Enhance Efficiency with On-Demand Cleaning
Our most popular control panels feature on-demand cleaning, a highly efficient solution for baghouses. Regular cleaning of dust collector filters is crucial to maintain optimal airflow, prevent filter plugging, and improve pickup velocities. This feature allows you to set a high and low differential pressure (DP) limit for the pulse cleaning system. The control panel turns the pulse cleaning system on when the DP reaches the high limit. Filters are pulsed until the pressures drops to the low limit which turns the cleaning system off. This continuous cycle ensures filters are kept at the optimal pressure range while conserving energy and compressed air.
Watch our informative video guide below to learn more about the benefits and operation of on-demand cleaning.
Benefits of On-Demand Cleaning
Longer filter life
Reduced energy consumption
Improved airflow and pickup velocities
Reduce wear on filters and pulse valves
Tailored Solutions for Your Needs
U.S. Air Filtration, Inc. is committed to meeting your unique requirements by providing options such as on-demand cleaning, NEMA-rated panels, explosion-proof enclosures, magnehelic and photohelic gauges, and more. We strive to deliver the control panel that best suits your dust collection system.
Control Panel Project FAQs
For rush orders, same-day or expedited shipping, feel free to reach out to our team at 888-221-0312 or email info@usairfiltration.com.
We are here to assist you with any questions and meet your specific needs. To help us better understand your project, here are some frequently asked questions we may inquire about:
Control Panel Project FAQs
Our Guarantee

Price Match

1 Year Warranty

We'll Send What You Ordered

Responsive, Personal Service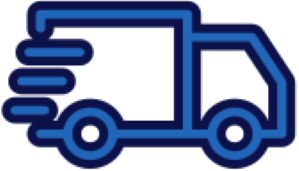 Next Day Shipping