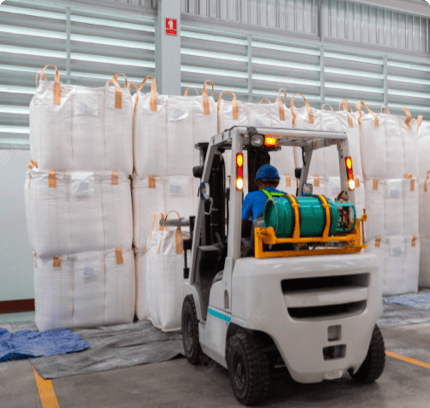 Bulk Powder
Bulk powder applications include virtually any loose, dry commodities, such as fillers, chemicals, pigments, recycled plastics, sugars, and starches. Available in bulk quantities, powders are a subclass of granular materials that are composed of very fine, free-flowing, and dry solid particles.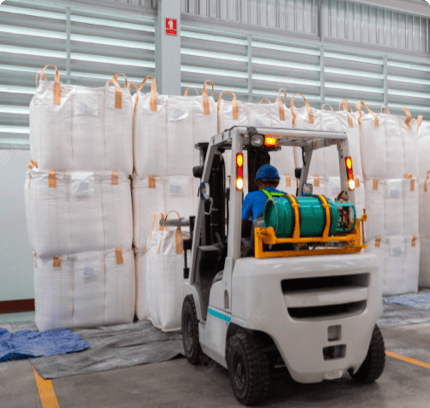 Combined, bulk solids and powders account for over 80% of goods transported around the globe. Bulk powder processing presents unique dust control challenges. The dust properties for your bulk powder application will help determine the type of dust collection system required. A baghouse, cartridge collector or bin vent are ideal options for bulk powder dust free of moisture or oil.
The dust collection system must also have sufficient velocity in order to capture dust and adequate ductwork installed to convey the dust properly.
Attention should also be given to air to cloth ratio within the dust collection system so the dust load can be filtered properly without plugging the filters. Applications with combustible dust should also be addressed through proper venting to reduce the risk of explosion.
To address these challenges, we work closely with you to design and fabricate a dust collection solution that will not only clear the air but create a safe environment for your team in compliance with all air quality regulations.
Here are some examples of common bulk powder applications that we have serviced over the years:
Powder coatings
Food products
Chemical powders
Full-Service Dust Control Solutions
At U.S. Air Filtration, we can provide full-service capabilities to design, manufacture, and install a brand new, turnkey dust collector system from the ground up. Our system installs include, not only the dust collector itself but the ductwork and electrical fittings as well.
Our baghouse, cartridge collector and bin vent systems rely on innovative pulse jet technology to clean filter bags more efficiently. This characteristic allows for improved air filtration and system performance.
Bulk Powder Dust Collection Case Study
Contact Us Today
With over 70 years of experience, our engineering team can provide you with design recommendations based on your unique environment and dust characteristics. We also offer in-stock, turnkey modular units for applications with airflow requirements below 10,000 CFM. Contact us today to speak with an equipment specialist about your project.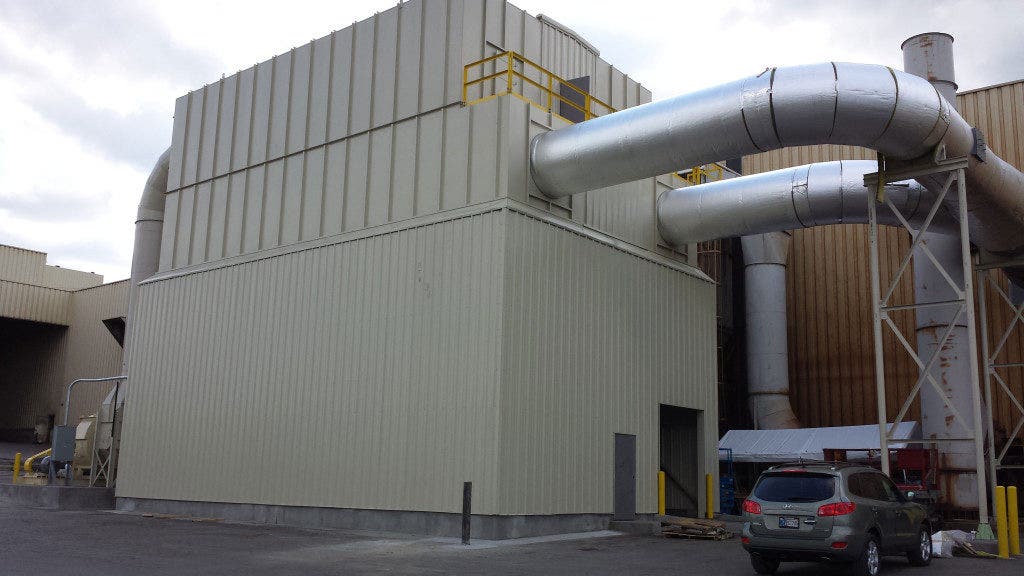 Featured Case Study
Automotive Castings Plant Dust Collection
Baghouse | Metalworking Automotive Castings
An industry leader in automotive castings required an extensive three part air pollution control system to capture a significant amount of silica, sand, and metallic dust and fumes created at several processing points in the work environment.
We understand that every dust collection project is unique and requires a specific approach. For help with your air pollution control needs, reach out to one of our knowledgeable team members below.