U.S. Air Filtration CleanFlo Model# 4DCP-16-26-13.8 Cartridge Dust Collector with 7,000 CFM Fan
Specifications
The CleanFlo Cartridge Collector by U.S. Air Filtration, Inc., the perfect solution for maintaining a clean and healthy workplace. Designed with advanced filtration technology, these collectors effectively capture and remove airborne contaminants, ensuring superior air quality. The high-performance filter cartridges efficiently trap dust, fumes, and particulate, while the compact design allows for easy installation in any industrial setting. With durable 10 GA construction and user-friendly features, the CleanFlo Cartridge Collector provides reliable and efficient air filtration, promoting a safe and productive work environment. Invest in the CleanFlo Cartridge Collector and breathe easier today.
Specifications
Housing Material
Carbon Steel
Cartridge Collector Air-to-Cloth Ratio
3.65:1
Fan Motor Specifications
25 HP
Brand
U.S. Air Filtration
Our Guarantee

Responsive, Personal Service
When you call, you'll speak to a live human.

1 Year Warranty
We'll repair or replace your product at no cost.
Price Match
We promise to match any of our competitor's prices on replacement parts.

We'll send what you ordered
Guaranteed to match your drawings and specs.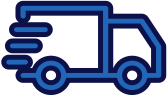 Ships Next Day
All in-stock USAF products ship within 1 business day.