Dust Collection Lead Times
There are many variables that impact dust collection lead times, particularly during a pandemic. Whether you are returning to work, ramping up production, or are planning a change-out during this holiday season, consider the following factors that can have an impact on your lead times.


Media Availability: Specialty or rare media is usually not in-stock and may need to be sourced or fabricated. Examples include media such as PPS, P84, PTFE on PTFE, Fiberglass, Basalt, and Aramid (depending on seasonal availability and media weight requested), etc.


Custom Features: Dust collector parts with features, dimensions, or accessories that are not common. This can include oval shaped cages, uncommon weights for filter media (e.g. Aramid 16 oz.), and more.


Production Schedule: Dust collector change-outs and maintenance are often seasonal depending on factors such as location and industry. Production schedules can get backed up when an influx of orders are received around the same time. For example, change-outs in the Northeast region of the U.S. are commonly scheduled in the spring or fall season. This is because a large percentage of customers want to avoid conducting change-outs in the extreme temperatures of summer and winter months.


Holidays: Holidays can impact everything from production to shipping. If you have a scheduled change-out during a long holiday weekend, it is best to cushion in additional time to receive and inspect your order.


If you are returning to work after a long hiatus, we have created a return to work dust collection start-up guide and a dust collector maintenance eBook that you can download below to help get your dust collection system started safely.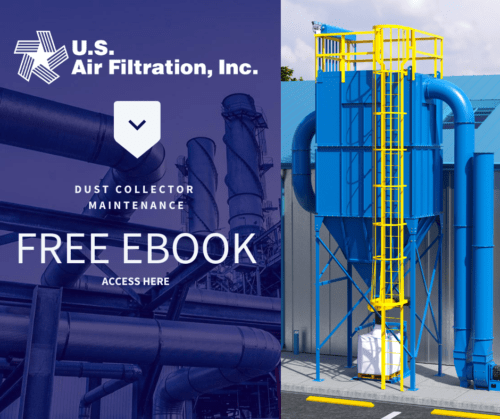 Dust Collection Shipping
Shipping will continue to change and evolve, especially during the holiday season. We want to help you get what you need, when you need it. We also want to be as transparent as possible and provide the most up to date changes regarding dust collection lead times and shipping. The standard procedures and guarantees that you may have been used to with shipping, may have been modified. Below are some of the top changes that directly affect a large portion of businesses.
UPS


Changes to the UPS Service Guarantee: Effective March 26, 2020 and until further notice, the UPS Service Guarantee is suspended for all shipments from any origin to any destination. Commitment times for some services have also changed.


Is UPS slowing down delivery service? The majority of UPS services continue with the same expected delivery timeframes customers have come to expect. While UPS has suspended their Service Guarantee, they are committed to providing timely and reliable service.


For more details and answers to some of your other questions, we highly recommend checking the UPS website for the latest changes and service alerts:
UPS Notices and Service Alerts
Fedex


Changes to Fedex Money Back Guarantee: Earlier this year and until further notice, FedEx suspended money-back guarantee for all FedEx Express, FedEx Ground, FedEx Freight and FedEx Office services.


Do I need to sign for my package? Until further notice, Fedex has suspended Signature Required for most shipments.


For more details and answers to some of your other questions, we highly recommend checking the Fedex website for the latest changes and news:
Fedex Notices and Alerts
Freight Carriers
This year multiple freight carriers have minimized their workforce or altered their protocols as businesses slowly ramp up production or remain closed in response to COVID-19. Many carriers adapted quickly and implemented safety measures for their remaining staff to maintain continuity of shipping services. As freight carriers navigate through ever-evolving changes and face the upcoming holiday season, you may experience a delay in general delivery times.
To get more detailed information about a specific carrier, please check their website directly for the latest updates or changes.
Warehouse Management
Should businesses' and warehouses ramp up holiday hours, we want to help you avoid costly delays or complications. Implementing a comprehensive receiving process is one way to eliminate added time or delays to your dust collector start-up or change-out.
To get a comprehensive receiving check list, access and download our guide below.
Download My Free Receiving Check List
Once the receiving process is complete, and as soon as you are able to, you can access our filter bag check list below. The check list will help guide you through the process of verifying product count, fit, and what to do should you encounter any issues.
Download My Free Filter Bag Check List