Replacement for EVO (DFE) Triangular Cartridge Filter P034303 - Double Depth B
Fire Retardant Nanofiber Relacement for Torit P034303 Filter in DFE 2-8 through DFE5-80 Units
Specifications
Replacement for Torit EVO (DFE) triangular cartridge filter, PN: P034301-016-436. Proprietary design enables the use of a cylindrical cartridge with even pleat spacing allowing for better airflow and cleaning resulting in longer life. The proprietary design seals the filter to the mast, not the door, eliminating leaks due to bad doors seals or over tightening. Made with MERV 15 rated Fire Retardant Nanofiber filter media.

This part number is used in double depth units DFE 2-8 through DFE 5-80. Pair with USAF-C4650A for a complete filter set for your DFE collector.
Specifications
Filter Media
Nanofiber Fire Retardant
Bottom Construction
Closed with EVO Washer
Gasket
1/2" x 1/2" x 9.95" I.D.
Inner Retainer
Galvanized Expanded Metal
Outer Retainer
Galvanized Expanded Metal
Filter Media Area
207 ft²
Mean Air Permeability
20 CFM/ft²/min
Filter Efficiency
MERV 15
Maximum Temperature
180°F
Brand
U.S. Air Filtration
Our Guarantee

Responsive, Personal Service
When you call, you'll speak to a live human.

1 Year Warranty
We'll repair or replace your product at no cost.
Price Match
We promise to match any of our competitor's prices on replacement parts.

We'll send what you ordered
Guaranteed to match your drawings and specs.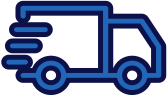 Ships Next Day
All in-stock USAF products ship within 1 business day.