Genuine Goyen Pilot Valve for 4 Series RCAC Pulse Valves - PN# RCA3DM-301
Goyen 120VAC Pilot Valve for 4 Series RCAC Pulse Valve 
Specifications
Genuine GOYEN Pilot Valve fits all 4 Series RCAC Pulse Valves (RCA3DM-301). DIN Connection (IP64) 100/120V 50/60Hz, 1/8" Pilot Size. Genuine GOYEN parts ensure a perfect fit and high performance.
Specifications
Connection Type
Threaded (NPT)
Coil Voltage
100/120V 50/60Hz
Temperature Rating
-40°F - 179.6°F
Our Guarantee

Responsive, Personal Service
When you call, you'll speak to a live human.

1 Year Warranty
We'll repair or replace your product at no cost.
Price Match
We promise to match any of our competitor's prices on replacement parts.

We'll send what you ordered
Guaranteed to match your drawings and specs.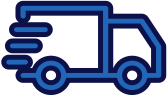 Ships Next Day
All in-stock USAF products ship within 1 business day.