SKU
6.25DBSBT-DB-121-P16SPTFE
6.25" x 121" Polyester PTFE Membrane Pulse Jet Filter Bag
6.25" Dia. x 121" L Poly with PTFE
Specifications
6.25" Dia x 121" Long Polyester Felt with PTFE Membrane Filter Bag. PTFE Membrane provides a drastic increase in filter efficiency, filter life, and reduces energy consumption when paired with On-Demand pulse cleaning. Reduce maintenance costs, down time, and save money by adding PTFE membrane to your filter bags.
Specifications
Part Number
6.25DBSBT-DB-121-P16SPTFE
Filter Media
Polyester Felt
Finish / Membrane
PTFE Membrane
Top Construction
Double Beaded Snap Band
Bottom Construction
Disc Bottom
Mean Air Permeability
7 - 16 cfm/ft²/min @ 0.5" H20
Operating Temperature
<265°F
Recommeded Maximum Continuous Temperature
265°F
Brand
U.S. Air Filtration
Our Guarantee

Responsive, Personal Service
When you call, you'll speak to a live human.

1 Year Warranty
We'll repair or replace your product at no cost.
Price Match
We promise to match any of our competitor's prices on replacement parts.

We'll send what you ordered
Guaranteed to match your drawings and specs.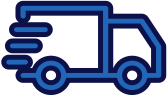 Ships Next Day
All in-stock USAF products ship within 1 business day.